I bought this pattern at Pine Needles in a kit, complete with all of the fabric except for the back and the binding.
The fabric included in the kit was Chez Moi's Posh by Moda.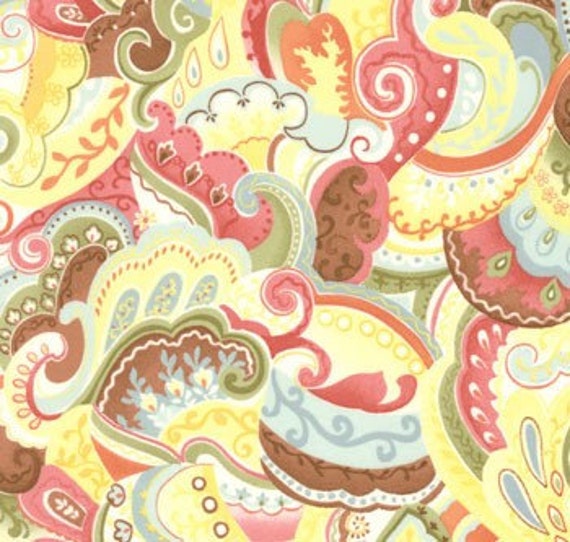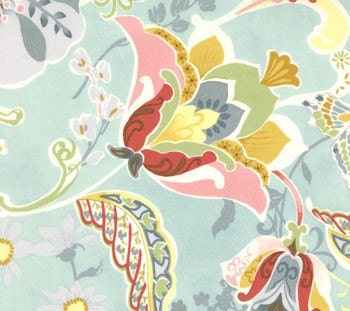 Lots of blue, pink, yellow and brown. I fell in love with the fabric.
I use the quilt as a tablecloth for special events. I only put decorations on the table though, not food!
I backed the quilt with green, a print like the pink swatch shown above.
Unfortunately, the colors don't show up as vivid as they really are in the quilt. The swatches of fabric are true to color. I love this quilt, it's colorful and happy.